Covid sort of put a dent in my posting - that and having to teach. So finally, we got to travel, albeit somewhat slowly with a trailer.
Mexico Beach is a community on the Florida panhandle. Sort of a red-neck Tybee Island with pretensions.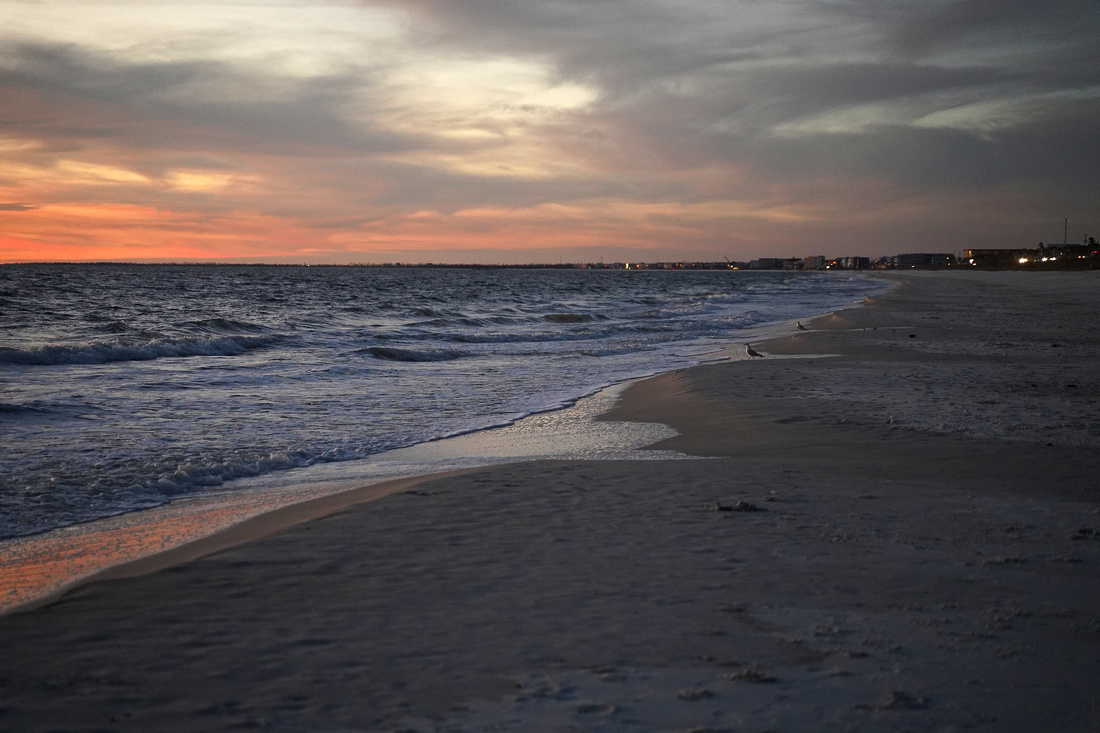 The weather the night we arrived was decent, tho it's been windy and we since then (and i've been the one with the dog).
Our dog (who appears in other blog posts) is a lake dog, so he wasn't quite sure about this salty wavy water.