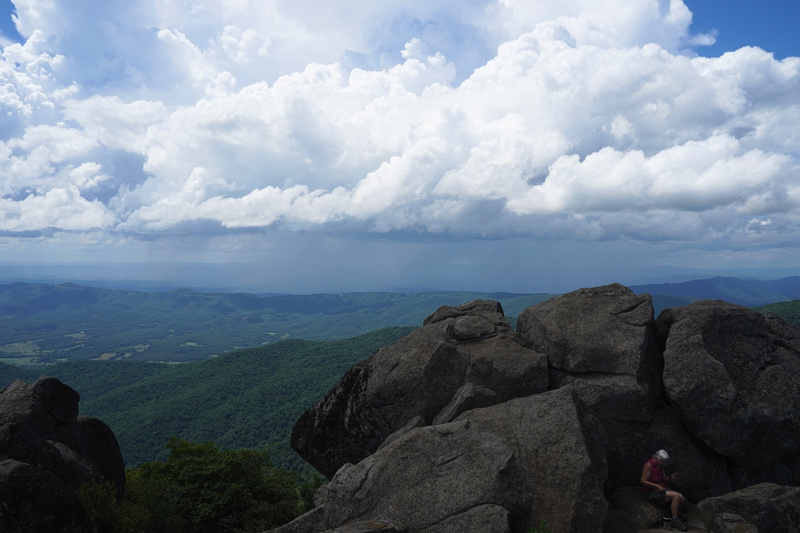 Thunderstorm looming in the blue ridge mountains
Now for the fun part! The shoot.
My equipment is optimized for portability. It is no exaggeration when I claim that I can do your wedding shots on the AT or do a portrait of your special person when they finish (or start) the trip.
Cameras
Lenses
Nikon 10-20MM
Nikon 38 MM (DX format)
Nikon 85MM (fantastic for portraits)
Sony150-600 MM (reach out and touch someone.)
Tamron 28-75 MM (excellent all-round lens)
Sam Wang 85 MM (good for portraits)
and a few more oddballs, like a fisheye.
Lights
all my lights can be run without access to the external power.
Godox 200 - a fully portable studio flash
Led 100W panel (better for animals that may be shocked by the flash)
36" folding light modifier
48" reflector
stands etc.
My camping equipment is ultralight (< 15 lbs base weight) so I can go almost anywhere.
After this, you get to look at the proofs.